Sound Blaster
Home
»
Creative Sound Blaster Recon3D Omega Wireless Gaming Headset
Description:
The Ultimate Wireless Cross-Platform Gaming Headset
Powered by the revolutionary Sound Core3D™ quad-core sound and voice processor, the Sound Blaster Recon3D Omega Wireless audio system heralds the beginning of a new era in gaming audio. It packs amazing audio processing power previously available only in internal PC audio card solutions into a stylish and powerful wireless gaming audio system for your Xbox 360®, Playstation® 3, PC or Mac®. Hardware accelerated THX® TruStudio Pro™ technologies greatly enhance ordinary gaming audio leaving standard 5.1 and 7.1 audio systems in the dust. Once you've experienced the power of Sound Core3D hardware accelerated gaming audio, you'll never settle for anything less. Join the legion of 400 million Sound Blaster users and prepare yourself for truly legendary quality gaming audio.
The revolutionary Sound Core3D Audio and Voice chipset allows for the first time ever the advantages of an internal sound card in an external USB device. Whatever your gaming platform of choice is, legendary Sound Blaster gaming audio is now available.
THX TruStudio Pro sound technologies create unprecedented levels of audio realism and includes stunning surround effects that go far beyond standard 5.1 or 7.1 audio, producing hundreds of virtual speakers around, above and below you.
Transform any Dolby Digital 5.1 source into high fidelity immersive surround sound for Xbox 360, Playstation 3, PC, or Mac with the built-in hardware decoder.
The headset features uncompressed wireless technology that delivers lag- and static-free gaming audio from your Xbox 360, PlayStation 3, PC or Mac.
Stylish, rugged and extremely portable with easy-to-access controls: THX TruStudio Pro On/Off, Scout Mode On/Off, Master volume control, Microphone boost (3 settings), Instant Mute, and platform selection.
Four separate hardware-accelerated technologies ensure the best possible voice communication:
Understand how CrystalVoice™ technologies work.
This proprietary technology allows you to hear your enemies from further away, giving you a distinct tactical advantage in combat.
Easily calibrate your Xbox 360, PS3 game audio by programming your Recon3D on PC or Mac.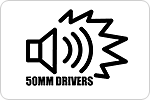 A high-powered, no holds barred 3D gaming audio experience with massive bass and detailed highs - exactly how the game designers want you to experience the game.
Experience the difference of REAL audio expertise. The industry standard for audio quality on the PC is now also available on the Xbox 360, Playstation 3 and Mac.
A steel core headband ensures a precise fit, and offers maximum durability for marathon gameplay.
Product Details:
| | |
| --- | --- |
| Product Length: | 10.0 inches |
| Product Width: | 4.48 inches |
| Product Height: | 13.4 inches |
| Product Weight: | 2.16 pounds |
| Package Length: | 12.2 inches |
| Package Width: | 10.5 inches |
| Package Height: | 4.8 inches |
| Package Weight: | 2.5 pounds |
| Average Customer Rating: | based on 62 reviews |
Customer Reviews:
Average Customer Review:
( 62 customer reviews )
Write an online review and share your thoughts with other customers.

Most Helpful Customer Reviews

13 of 13 found the following review helpful:


The wait is over

Nov 27, 2011
By Joe Barbour
Uses: Music, movies, and games
Systems: PC and PS3
Pros:
-Great sound quality that can be cranked up loud. These headphones drown out the crazy neighbor lady yelling about her lazy, mooching husband.
-Comfortable through 3+ hours of use.
-Included software provides plenty of sound and voice customization.
Cons:
-Sound leaks out of the headphones. Your wife is going to hear the muffled sounds of fragging coming from the headset.
-Only one system can be hooked up to the Recon 3D at the same time.
-Very small delay on audio.

Creative Sound Blaster Tactic 3D Omega Wireless Gaming Headset
I first tried this headset out at E3 and I was impressed with how well they drowned out the sound of the convention floor, allowing me to hear their demo game loud and clear. The sound quality is great, unlike the other headsets I tried out at E3 (Sorry Turtle Beach, don't set up a demo with headphones that cackle and break at every loud noise). The power, volume, and mute mic buttons are all located on the left earphone of the headset. They're fairly simple to press, though you have to be careful which button you're pressing. The wireless headphones are crystal clear up to 15 feet away, but starts to cut out past that. If you're close enough to watch TV/play games, then you're close enough to use the headphones. The microphone cancels out noise that is being sent by the system, so when explosions are going off in the game while you're talking, your voice is the only thing picked up by the mic. There's a very small delay on the audio (1/4 of a second maybe), due to the wireless connection, which can noticed if watching for it, but movies can still be watched without being distracted by it. Charging the headset is easy, you just plug in the Micro-USB cable, and the headset can still be used while charging.

Creative Sound Blaster Recon3D THX USB External Sound Enhancer for PC, PS3, XBOX 360 and Mac - SB1300
The Recon 3D connects to the Xbox 360 and PS3 through the included Optical and Micro-USB cables. The PC just requires the micro-USB cable. The guide tells you where the audio settings for the consoles are, and what you need to turn on, but a little more tweaking may be needed depending on how your system is currently configured. Using the included software, you can change the audio settings on your PC and save it to a profile, then export it to the Recon 3D and use it with your consoles. I haven't done extensive testing to see how much better the Recon 3D improves audio compared to not using it, and songs playing from WinAMP didn't seem to have much of a difference, but I did notice that playing songs off YouTube sounded better.

Tips:
-If you get this bundle to use with multiple devices, keep the Micro-USB cords plugged into the systems and just swap which one is plugged into the Recon 3D.
-Don't use "Dialog Plus" when listening to music. The option is to allow you to hear dialog in movies clearer, but I've found it causes some fade in/out issues with music.
-When using the headset volume controls, feel for the beveled arrows. The power button is flat and glossy.
-The power button requires you to press and hold for several seconds. The mute mic and volume buttons are single-press; holding those buttons won't do anything.
-Set your PS3's audio input to the Recon 3D. Set the multi-input audio option to off when you want to use the headset and switch it on whenever you want the sound sent to your TV/Speakers.

8 of 9 found the following review helpful:


A high quality wireless gaming headset, but a few caveats

Mar 13, 2012
By Media Man
As a DJ and avid gamer I'm always in the market for new and decent quality headphones. I've had so many over the years I've lost track as to the actual number. There always seems to be something new for PC, gaming consoles and DJing. As I always enjoy testing out new headphones here are my thoughts on the Creative Sound Blaster Recon 3D and Omega Wireless Headset Bundle;

Pros

+ Superb THX/Dolby/Scout sound and noise isolation. The bass is warm and rich, better than the majority of headphones I've owned.

+ Set-up was easy for my PC and PS3.

+ Respectable wireless range depending on construction of your home/apartment. I live in a three level home and the signal was crystal clear on the second floor with the pc in the basement den.

+ Charges quickly and yielded an 8 hour battery life.

+ Sits comfortably on your head (comes with a con see below)

+ Detachable microphone.

+ Headset controls convenient, easy to use and include mic mute, volume and on/off buttons.

+ Soft blue lighting on the side of the headset look neat (very Tron-esque) even if it's just cosmetic.

+ Can use the headset while it's charging.

+ Large ear cups swivel flat.

+ Multi-platform use.

+ Solid construction.

+ Wireless.

Cons

- Only the included headphones can be paired with Recon 3D currently. I tried two other pairs of Creative Sound Blaster Headsets I own and was unable to pair them with the device.

- Charging cable is too short. I have to use a USB extension cord.

- No Charging station/Stand.

- Earphones are faux leather and don't breathe well resulting in quite a bit of heat and sweat around our ears. Also, if you're a glasses wearer (like me) the headphones can really cause your cause your frames to dig into the side of your head. Rather painful. Unfortunately, this is very common with most over the ear headphones.

- Software included with the headset seems more like a gimmick rather than anything useful.

- Encountered a few echo and feedback issues while playing some multiplayer PC games.

- No case or cover.

- Pricey.

At the $250 range, the Creative Sound Blaster Recon 3D and Omega Wireless Headset Bundle are quite good, especially if you're a big PC/console gamer. Essentially this headset is identical to the Creative Sound Blaster Tactic 3D Omega Wireless Gaming Headset. Thus, you're paying an extra $75-$100 for the Creative Sound Blaster Recon3D THX USB External Sound Enhancer for PC, PS3, XBOX 360 and Mac - SB1300. With the higher purchase price I'd still be somewhat wary about purchasing this headset if any of the Cons I listed concern you. Of course, not all of these things will be cons for everyone. Therefore, in the end it's all a matter of personal preference. Despite these Cons it's a very functional and quality headset all around.

4 of 4 found the following review helpful:


Great combo package - Gaming

Dec 03, 2011
By vibe-Kraag
After receiving the headset, the first thing I did was try it out on my pc because it had to charge a minimum of 5 hours. The computer easily detected the Recon3D and headset, I proceeded with the installation of the Recon3D software. Everything went fine, easy to install, until I came to my first bug... My friends told me that I was causing an echo on teamspeak. I went further in the problem and tried to discover the cause. Ah, there it is, the installation of my soundblaster Arena and X-fi card conflicted with the Recon control panel. I could not adjust the Recon settings at all, had to turn of the creative console launcher first. After that, everything went fine, no more echo on teamspeak.

The next thing I tried was plugging in the headset and soundcard to my ps3. I run the ps3 to my pionner elite sc-27 by hdmi, and then to the Pt-AE4000 for the image. of course, my other headsets I would plug straight in the home cinema front earphone plug to get a nice 7.1 surround sound. How to plug the Recon now... Well I tried both ways, with the provided optical, bypassing the SC-27, and through the earphone jack of the sc-27. I am glad to say, that I had better control of sound through the sc-27, but at the same volume, both sounded excellent. I loved the bass coming from the headset. It is very confortable. In games, the scout mode is a must, sorry can't sneak up on me unless your dead silent now...

With 3 possible modes, THX, Scout, or both off, depending on the setup, this headset is a must, I can definately say bye bye Turtle Beach, sorry to have met, happy to part.

The only problem I have, and I had wished Creative would have given it to us, is a possibility to charge without using the ps3 or a computer. A 110V plug with USB connection or even the stand from the original package would have been great, and a 25 foot USB cable for when we are out of juice, other then that, this is the best by far headset I have tried.

3 of 3 found the following review helpful:


Pretty Good, More Testing Needed -- TESTING WITH CONSOLES UPDATE

Mar 30, 2012
By Diego Segui
============================== =========================================
UPDATED REVIEW WITH CONSOLE INFORMATION: 4/18/2012
SCROLL TO THE BOTTOM TO SEE
============================== =========================================

For my 15th birthday, my parents bought me this set of wireless headphones with the recon3d sound card after much begging and raving about how awesome it would be. So far, so good. Here are some pros and cons to start off:

******PROS**********
-- Leather cushioning is very soft

-- Rotatable ear cups is nice so I can just hang it on my neck in between rounds of halo.

-- Sound quality: With a bit of configuration of the THX TruStudio Pro options on the Recon3d control panel,
I was able to achieve amazing sound quality when listening to music, and some pretty good configurations
for hearing footsteps in first person shooters.

-- WIRELESS -- I LOVE having the option to walk around while listening to music: the range is good so I can do
my chores around the house without any wires....you don't know how liberating it is. I LOVE WIRELESS!
For me, my house has 3 floors: basement, living room/everything else, and bedrooms upstairs. My recon3d unit
was on the middle floor. Perfect reception everywhere in my basement, perfect everywhere upstairs except for
a tiny bit of static in my mom and dads room, but that's a moot point: not my room.

-- The software included is actually pretty nice, Creative ALchemy made halo: combat evolved sound great. (yes,
I still play that :P) Also the Recon3d control panel has some nice options

********CONS*********
-- I have a small head. My headset has gotten uncomfortable after about 45 minutes of play...but this is cured by
my hat. I normally wear a backward baseball cap to school, and wherever really. I only took it off because
I thought it would exacerbate my problem. Quite the contrary. I think maybe the headset is squeezing my head
too tightly...maybe the hat gives my ears the small space it needs, I can't be sure.

-- I have only played pc games with it, I don't have ps3 or xbox. From what I know, you can't get true surround
sound on pc games. I have tried creative ALchemy with halo and it sounded better but it definitely wasn't
surround sound. Also, I play CrossFire, another first person shooter. The game is heavily dependent on
hearing other peoples footsteps and breath. I can tell better than with a stereo headset where the enemies
are, but still not surround sound. I feel like the optical cable would do the trick. I am going to be going
over to friends' houses and trying it out on their consoles, I will surely update my review when that
happens.

-- I can't get the mute button on my recon3d to work. Of course, I can just mute the pc sound via my keyboard so
its okay, but I hope the same condition isn't true on consoles. I'll update when I test it out.

-- There is a headphone jack at the bottom of the recon3d...I was hoping it could output to both sources at once
so if I had a friend over we could both listen but that is not the case. It outputs to one or the other: the
headset or the headphone jack.

-- Other Notes --

Also, some other things about the Recon3d. I find that if I'm trying to hear footsteps in CrossFire, although it is a free pc game, that the THX option works better than scout mode. It might be different when I play Call of duty or something on the consoles, again, I'll update and let you know. Also, if you see reviews that complain about how the wifi is interfered with by the headset, I would just like to say that I DO NOT experience that problem. I am using a laptop. I'm set up in my living room, which is not too far from my router, usually my little wifi meter is all the way filled up, 5 bars. I am also using a wireless mouse, Logitech, not sure what frequency. So basically everything is wireless for me and I have no problem with static interference.

*********MUSIC***********
If you are wondering how to play music through the recon3d without a computer, here is how to do it. You just need a simple little cable...I don't know the name but all it is really is 2 headphone jacks. A typical pair of earbuds for example has that plug on the end, you know? Well the wire I'm talking about is bascially one of those plugs on both ends. so, you plug one end into the Recon3d and the other into your iPod or phone or anything that has a headphone input. Just a note though, I had to keep mine very still, because the connection isn't very good and I get heavy static due to the bad connection (NOT MY WIRELESS). As long as you leave the unit and music device still though it is fine. Anyway, I will update this review once I have played on a console. Until then, I'm signing out.

+++++++++++++++++++++++++++++++++++++++++++++++++++++++++++++
CONSOLE PORTION
+++++++++++++++++++++++++++++++++++++++++++++++++++++++++++++

Hello again amazon.com-goers! I am pleased to inform you that these headphones have been stellar when in use with a Playstation 3. I had the PS3 over April break and after all our vacations I did (to my great pleasure) a lot of testing with this headset on fewer games than you might expect. I got hooked mostly into Black Ops, but played a bit of MW3 with it too. The results were stunning. Black Ops especially. Now, before I get into this portion, note this:

ALTHOUGH NOT LISTED IN THE MANUAL, YOU WILL WANT TO CONFIGURE A PS3 AS FOLLOWS, IT WILL GREATLY ENHANCE GAMEPLAY

1. First, go into settings on the ps3 home menu, and then to sound settings, it should be a couple options up from the bottom.

2. Select "Optical Digital".

3. Here is the key step: you now have a checklist of options of types of sound. You don't necessarily have to change anything that is already checked, the only thing you must do is check the first 2 options: they should be something about dolby surround. then just hit X when you're done and voila, amazing sound.

Those steps are the key to getting the little dolby light on the top of the Recon3d to light up: I'm afraid the dolby can't be used through USB on a computer, but on a PS3 through optical digital cable you will see, If you have the boxes checked, the system is going to default to the highest option on that list available. If you boot up Black Ops, that light should come on right away. Note also, that if you are on black ops, go into the settings menu (in the main menu or from the pause menu in any gametype) and go down to audio settings, then at the bottom change the listening type to "Surround Headphones".

And you will be stunned. So I go into a Search and Destroy match. No respawning, no problem. I begin the match by (not camping) but finding a good spot with good cover. Lo and behold, soon after, I can hear slowly at first, but then louder, somebody practically stomping their feet as if they were marching in formation. They are obviously running down the road right toward me. Jump out real quick and it's an easy 500 xp. Then I was fortunate enough to unlock the perk "Ninja Pro". My footsteps are now silent, and enemies footsteps are now amplified. I'm invincible. I went into a free for all, and from going even most of the time I went 30 and 10 that game, getting 2 blackbirds. I was thrilled. The mic works well too, good sound. Although it doesn't replay your voice like turtle beaches, I could tell it was good because everybody else's crappy bluetooth mics didn't have echo cancellation so I could hear myself talking from their mics. I really can't tell though if I'm yelling or not, the headset sound kind of muffles the outside, so I'm not sure. On MW3, it sounds great and all, but you HAVE to have SitRep pro unlocked or else footsteps are not as loud. Don't get me wrong, it sounds amazing. The problem is Infinity Ward put in so many weird little ambient noises that drown footsteps out so easily. For example, some random canvas on a fence rattles and flaps in the wind and often confuses me and makes me think I hear somebody when I don't. SitRep pro does cure this, footsteps get to the level they were on Black Ops without ninja pro. Another note, DEFINITELY USE SCOUT MODE. Otherwise I am very pleased. Well done Creative, 5 stars.

1 of 1 found the following review helpful:


Great quality, good sound, can be a little uncomfortable on long gaming sessions.

Jun 15, 2013
By Trevor Henney
As the title says, they are fantastic, way better then my previous Turtle Beaches, and its perfect for me because I can use it on all of my devices. (xbox 360, ps3, computer) My only problem is after long gaming sessions, they do get a little uncomfortable on my ears, but then again so do 90% of the headphones out there. The cushions are high quality though and feels like the leather is filled with a memory foam cushion. Still would recommend these over any other headphones out there.

See all 62 customer reviews on Amazon.com